Last night we were lucky enough to see the very talented and unexpectedly inspirational Philip Gray at the Artique Gallery. Philip was born in Cork - a town in the south of Ireland and spent many years as a member of the Navy where, at sea he begun painting. Since then, it appears a somewhat innate yearning for exploring the lesser seen corners and hidden gems of this planet while they are still around has grown and expeditions to the highest mountains, deepest waters and most most remote forests has become the inspiration and driving force behind Philips talents.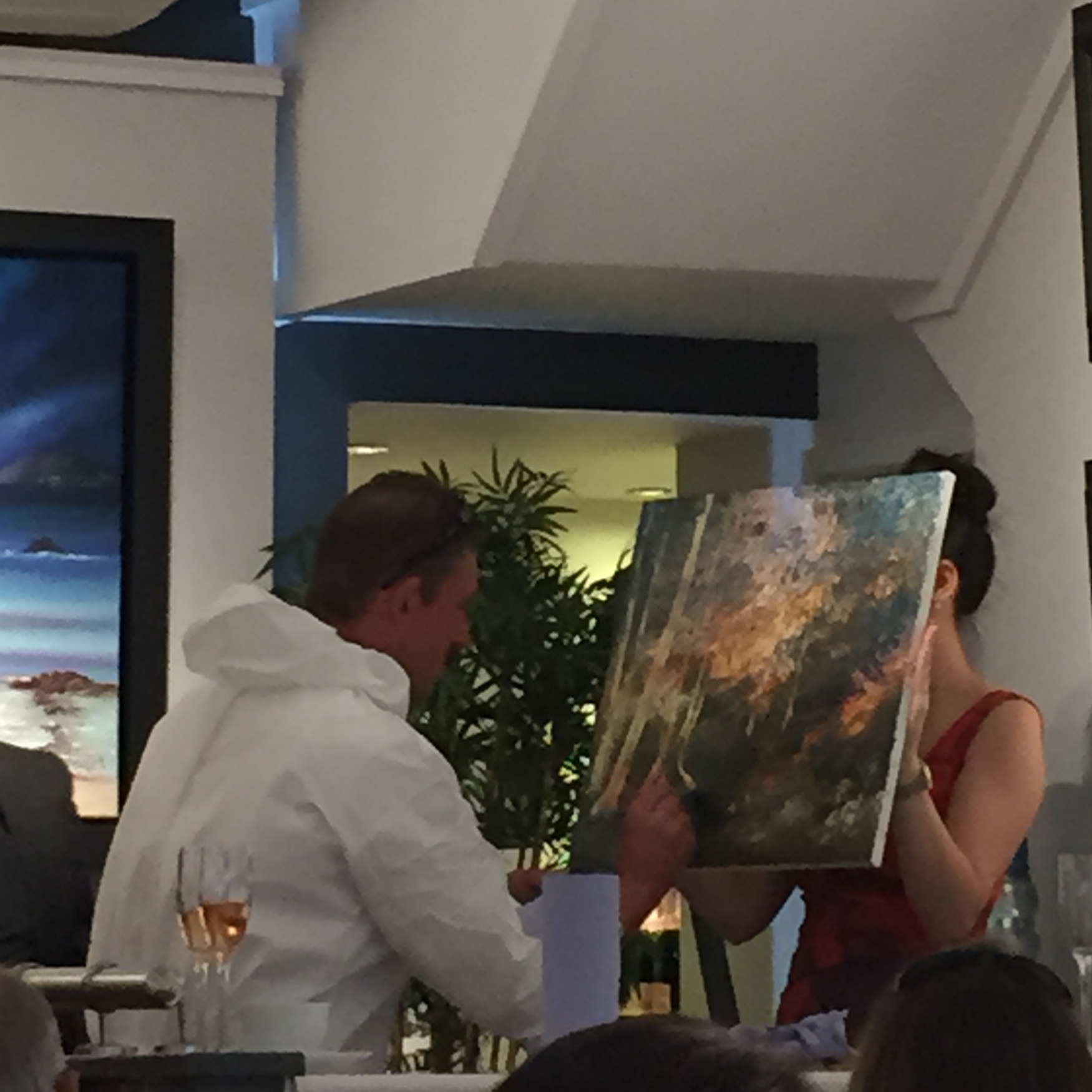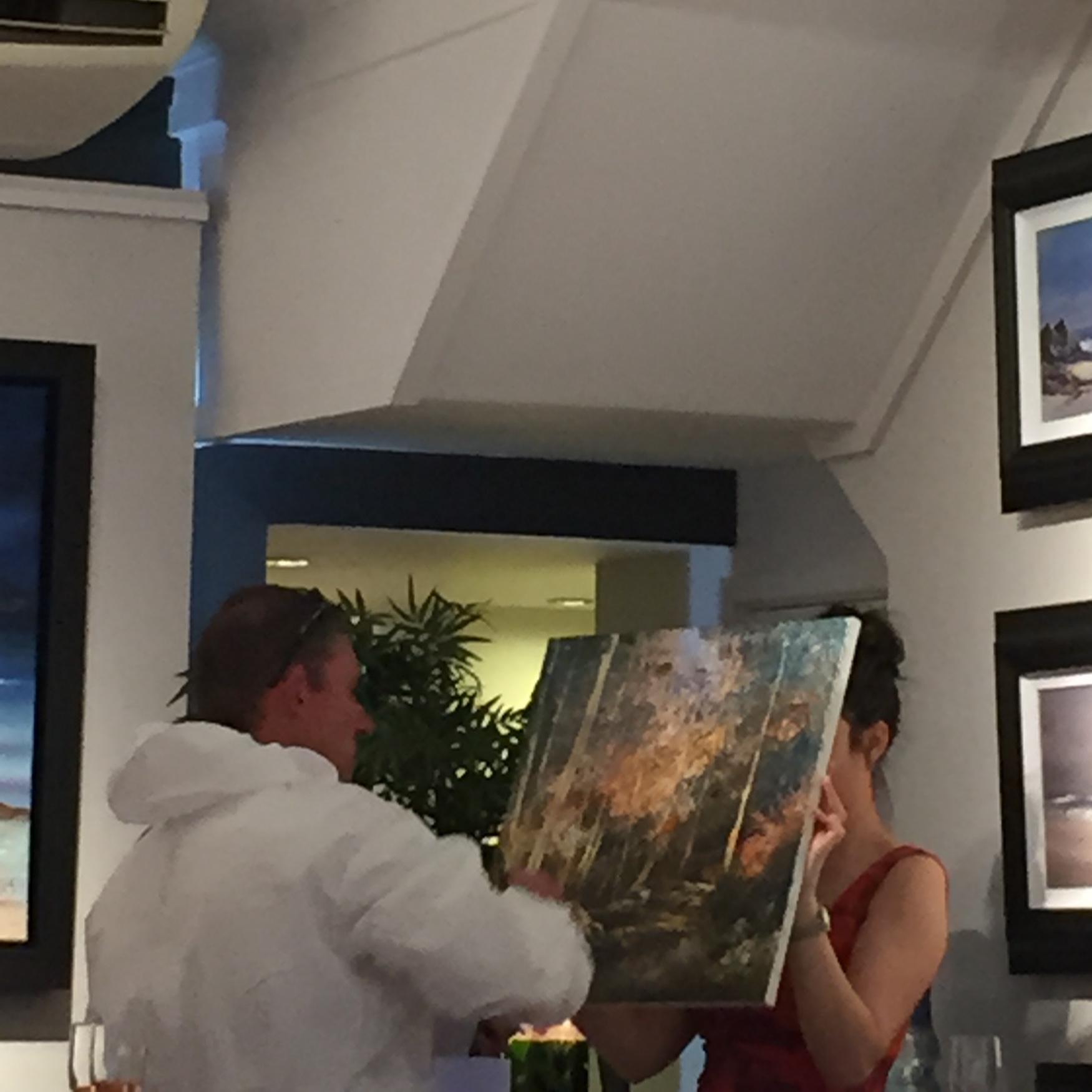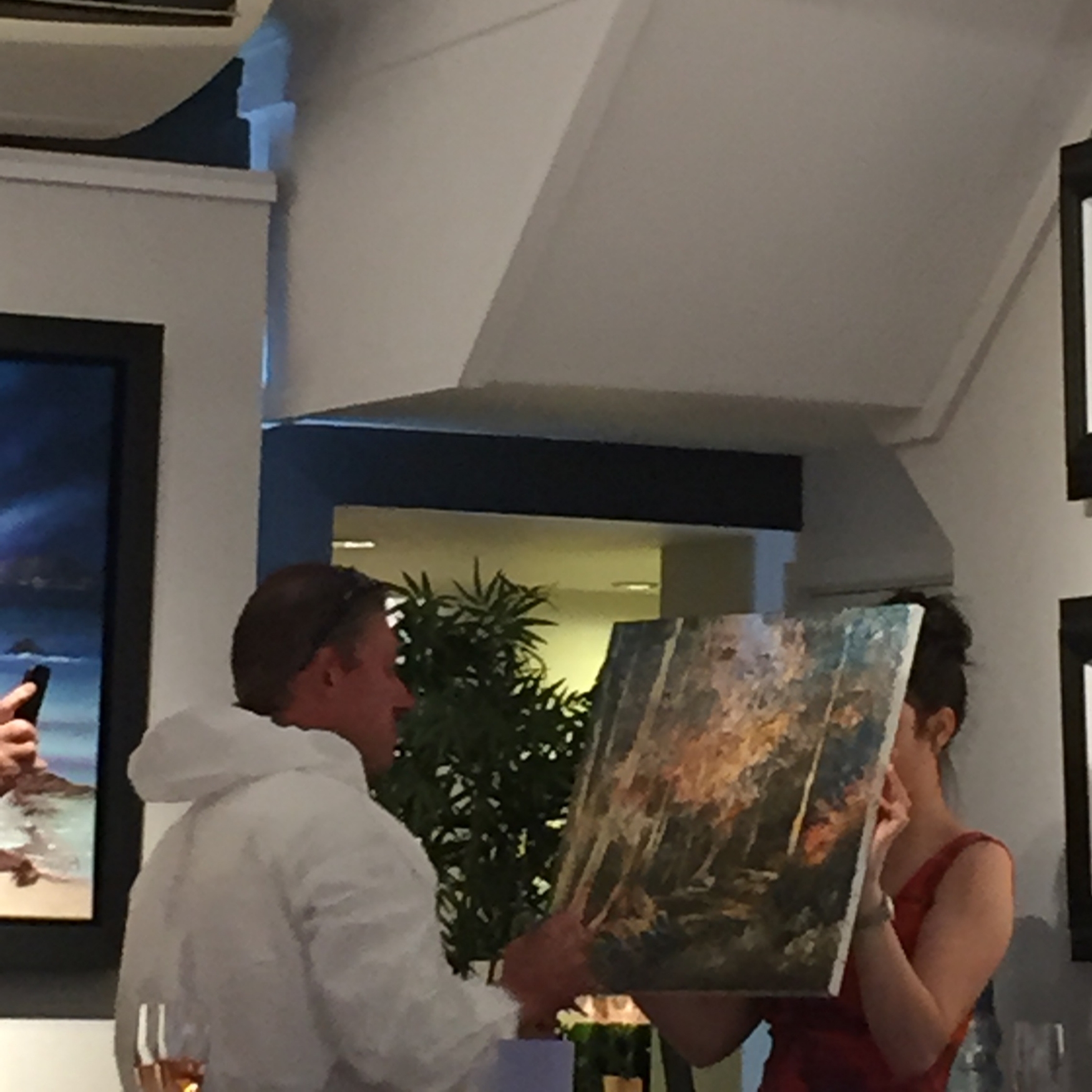 One of the attendees who owns a piece by Philip asked who the figures in her painting were and he replied, if you remove the figures the painting loses its impact as your eye is always drawn to the smallest features. To Philip this represents the fact that although individually we may each be relatively insignificant, each one of us is equally of integral importance.
One of the most obvious and striking aspects which is evident in all Philips work is his use of light and the way it falls and interacts with the subject matter, giving an etherial yet incredibly realistic overall effect.
During the evening Philip conducted a presentation, painting a one off piece then and there walking everyone through the materials and techniques we was using which involved applying the paint with a cloth going from light to dark colours and then creating the detail by scraping the paint back with a rubber tool. He made it look incredibly easy and emphasised that everybody can make magic, without really trying and not to take a painting or piece of art on with fear, which is a way of thinking which speaks true to many aspects of life.
The next destination for this talented and inspirational artist is said to be Cambodia and we very much look forward to vicariously experiencing this next adventure through his artwork.
To find out more about Phillip Gray visit his website at www.philipgray.com or take a look at the video below.
Now i'm off to the art supply shop, this weekend is going to be colourful!
L.A. x